Welcome

Coronet Metals brings together a highly experienced management team and a well-connected Board with a proven history of developing, financing, and operating mining projects. With a focused strategy towards mine development in the short term and an exploration strategy to discover additional mineral resources, Coronet is strongly positioned to generate significant value for its shareholders.

On June 1, 2011 the Company completed the acquisition of a 100% interest in Coronet Metals Peru S.A.C, the owner of the Yanamina Gold Project mining concessions located in Peru. The Yanamina Gold Project is situated 40km north of Barrick Gold's Pierina (7.5 million oz Au) and 120 km south of Barrick Gold's Alto Chicama / Laguna Norte (9.1 million oz Au) mines. The Yanamina Gold Project comprises of 6 concessions with 224 hectares at an elevation of 3,500 to 3,700 meters.

In conjunction with the acquisition of the Yanamina Gold Project, the Company closed on a non-brokered private placement of 35,572,010 units amounting to $10,671,603.

On October 31, 2012, Coronet announced the closing of the acquisition of 100% of the outstanding shares of White Caps Gold Mining Company, Inc. ("WCGM"). Coronet now controls the White Caps Gold Project located in the historic Manhattan mining district of south-central Nevada. WCGM owns the Manhattan Mill, 2,800 acres of patented and unpatented mining and millsite claims.

There are historical references indicating up to 250,000 tonnes of gold-bearing tailings and dumps on the White Caps Gold Project. Coronet is investigating whether these tailings and dumps might be economically re-processed. In addition, Coronet is investigating whether the Manhattan mill can also be used to process gold materials from mining operations in the surrounding area. A feasibility study has not been completed and there is no certainty the proposed plan will be economically viable.

Coronet is also working to consolidate the Manhattan Mining District and explore for a major gold deposit.

This acquisition is in line with Coronet's strategy of acquiring precious metals mining projects which have the potential for both near-term cash flow and significant exploration upside potential.
Stock Quote
OTCQX: CORMF Bid: 0.061 Ask: 0.077
TSX-V: CRF Bid: 0.065 Ask: 0.070


Price of Gold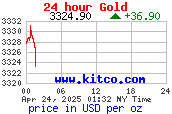 Latest News
Feb 12, 2013 - Coronet Leases Nevada Gold/Silver Processing Facility
Jan 22, 2013 - Letter to Shareholders
Nov 21, 2012 - Coronet Metals Inc. Grants Stock Options
Oct 31, 2012 - Coronet Metals Inc. Closes Acquisition of 100% of White Caps Gold Mining Company Inc.
Oct 10, 2012 - Coronet Acquires Control of Manhatan Gold

Company Overview
Company Overview - March 2013
Corporate Presenation
Corporate Presenation - March 2013