Welcome

Coronet Metals Inc. (TSXV:CRF, OTCQX:CORMF, FWB: 2CM) is a junior gold exploration and development company focused on building a substantial junior gold production and exploration company by acquiring advanced, near production, low cost assets with upside potential in the Americas and is well positioned to generate value for its shareholders.

The Company is advancing the Liberty Precious Metals Testing and Processing Facility ("Liberty ") and the White Caps Gold Mining Project ("White Caps"), both in Nevada. These projects are being advanced to production over the next year. Liberty is expected to commence production in Q4, 2013 and has completed its final stages of construction. Re-permitting of White Caps is underway and production is targeted for early 2015.

Liberty is permitted to commercially process up to 50 tons per day of material to recover precious metals from feed materials such as mine ores and flotation/gravity concentrates. Liberty offers near-term cash flow and significant upside potential. It is located two hours north-west of Las Vegas, Nevada on 40 acres of private land. In February 2013, Coronet entered into a 24-month Lease with the option to purchase the facility.

On October 31, 2012, Coronet announced the closing of the acquisition of 100% of the outstanding shares of White Caps Gold Mining Company, Inc. ("WCGM"), which owns the Manhattan Mill, 2,800 acres of patented and unpatented mining and millsite claims located in the historic Manhattan mining district in south-central Nevada WCGM will remove approximately 300,000 tons (essentially all of the remnant tailings and dump material from the Historic White Caps Mine) of existing tailings and dumps from the landscape and process them at its Manhattan Mill. Processing will extract gold, silver, and other valuable minerals from the ore. As the tailings and dumps are removed, WCGM will reclaim the area. Processed tailings and dump material will be permanently contained within the newly constructed modern tailings impoundments. Following, and concurrent with, removal of the existing tailings and dump material, WCGM will actively seek and process ore from offsite sources as a toll mill operation.

The Yanamina Gold Project in Peru, situated 40km north of Barrick Gold's Pierina (7.5 million os Au) and 120km south of Barrick Gold's Alto Chicama/Laguna Norte (9.1 million oz Au) mine, hosts a NI 43-101 PEA Technical Report with an Indicated Resource of 83,100 ounces and an Inferred Resource of 123,700 ounces of gold at a 0.5 g/t gold cutoff. The Yanamina Gold Project comprises of 6 concessions with 224 hectares at an elevation of 3,500 to 3,700 meters.

Coronet's experienced and proven production-oriented management team has the expertise specifically suited to production, such as improving recoveries, managing multiple projects, creating efficiencies, driving production and lowering cash costs. Together with its management team and solid strategy the company is well- positioned to generate value for its shareholders.
Stock Quote
OTCQX: CORMF Bid: 0.061 Ask: 0.077
TSX-V: CRF Bid: 0.065 Ask: 0.070


Price of Gold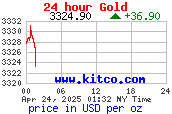 Latest Article
Coronet's Junior Gold Model - May 2014
Latest News
October 27, 2014 - Coronet Closes Share Purchase Agreement with First Liberty Power Corp.
September 17, 2014 - Coronet Provides Corporate Update Plans for the Future
July 14, 2014 - Coronet Provides Update on Projects Focus on White Caps Gold in Nevada
June 16, 2014 - Coronet and Argus Report the Sale and Purchase of the Yanamina Gold Project, Ancash Peru

Corporate Presentation
Corporate Presentation - March 2014